Richard Haan was born in Košice in eastern Slovakia. He earned his spurs as a singer in private study with professor René Tuček and later with professor Jitka Švábová. His professional career as a soloist began in Ústí nad Labem with the role of Escamillo in Bizet's opera Carmen. His artistic skills were then furthered by a six-month stay with professor Ilya Josifova of the International Vocal Studio in Sofia. A number of major operatic performances awaited him on the stage in Olomouc and subsequently in Brno's Janacek Opera House. For several years after that he was engaged with the Slovak National Theatre in Bratislava.
Haan's current repertoire includes more than a hundred and twenty baritone roles. Among the most popular are Porgy (Porgy and Bess), Scarpia (Tosca), Don Giovanni and other title roles in in the operas Rigoletto, Macbeth, Nabucco, Falstaff, Simon Boccanegra, Jago in Othello, the Dutchman in The Flying Dutchman, Telramund in Lohengrin, Jochanaan in Salome, and many others. Over the years, Haan's baritone has rung out in opera houses and concert halls the world over - Vienna, Salzburg, Berlin, Leipzig, Hamburg, Paris, Madrid, Luxemburg, Gent, Amsterdam, San Sebastian, Bilbao, Budapest, Palermo, Edinburgh, Bergen, Kazan, Caracas, Norfolk, Richmond, Monte Carlo, Tokyo, Osaka, Nagoya, Sapporo, Nagasaki, Okinawa, Jerusalem, Aspendos, to name a few…
Aside from his guest appearances abroad, opera lovers have also long been able to see Richard Haan on his "home" stage at the State Opera House where he is a regular guest. At the moment his repertoire includes works by his favourite Italian maestros, Verdi's Rigoletto, Nabucco, Othello, Aida and Troubadour, Puccini's Madame Butterfly and Tosca. In addition to opera he also holds concert events that include cantatas, oratorios and songs. Haan also devotes his attention to privately training young novices in operatic singing. This is a continuation of his former work as a teacher at the Janáček Academy of Music and Performing Arts in Brno.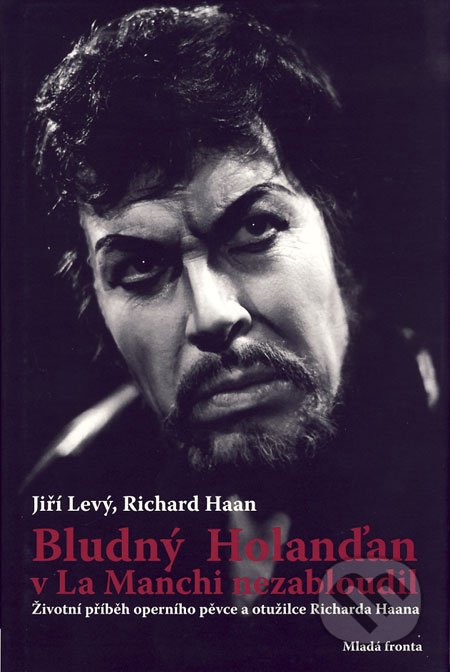 The many awards that Richard Haan has earned for his singing include a Thálie, awarded in 2010 for the role of Sebastian in d´Albert's opera Tiefland. A sidelight in his biography is his fondness for winter and long-distance swimming. Among his top feats in this area his swimming the Strait of Gibraltar, and in 2005 the English Channel.
In 2006 Jiří Levý published a book about Richard Haan entitled "The Flying Dutchman on Course in the English Channel"  with the sub-title "The life story of opera singer and cold-water swimmer Richard Haan", which was published by Mladá Fronta.
DISCOGRAPHY
2010 50 Years: Grosses Festspielhaus Salzburg
2008 Respighi: La Primavera; Quattro Liriche; La pentola magica Adriano
2008 The World's Greatest Composers: Mozart (Collector's Edition Music Tin)
2006 Mozart 250th Anniversary
2006 Mozart: Opera; Piano Concerti
1997 Mozart: His Greatest Masterpieces
1997 The Wonders Of Opera, Vol. 1-4
1995 La bella dormente nel bosco Adriano Baritone
1995 Ottorino Respighi: Lucrezia Adriano Baritone
1995 The Very Best of Opera Baritone
1994 Mozart: Arias from "Così Fan Tutte" and "Don Giovanni" Oliver von Dohnanyi